Houston Therapy Clinic
A child may be better served in our Clinic setting if they are in need of a more specialized environment, specialized equipment or a consolidated therapy schedule between multiple therapy services. We have a new state of the art location in Northwest Houston to meet your child's ever changing needs. The pediatric clinic offers specialized equipment that cannot be taken into the home such as our rock wall, ball pit and other specialized equipment to meet a child's therapy needs. Children seem to benefit from Clinic Therapy in the following instances:
Your child needs the structure a therapist can put in place in the clinic setting
Your child needs to have multiple therapies on the same day
There are less distractions so your child can better focus on therapy
Your child seems to need a bigger challenge in therapy to make more progress
Needed equipment to enhance therapy treatment
Your child and caregiver benefit from the social aspect of similar peers
Our clinic is designed and equipped to optimize therapy time and create a higher level of challenge for your child. We have created an inviting, fun and relaxed atmosphere; that will welcome and put your child at ease while they receive their therapy services by our talented, caring and effective staff.
Daisy Kids Therapy clinic offers many different areas throughout the facility to fit exactly what the therapist requires to work with your child. They include:
The PT gym is an area that has scooters, floor mats, weights, therapy balls, a rock wall, loft, ball pit and stairs. Physical therapists are able to benefit from using this equipment to help your child increase their strength and mobility. Especially as a child gets older or space in the home might be limited, the use of the gym can assist the therapist to increase how hard a child is working during certain activities.
The Feeding room is a space that has a play kitchen, play food, feeding utensils, mirrors and several other tools used to assist the Speech therapist in teaching your child these much needed activities in daily life.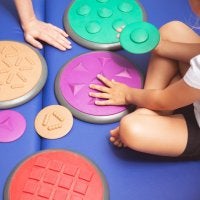 The Speech & OT rooms are areas that are set up with tables, rugs, cozy reading corners, games and mirrors. These rooms are well equipped to assist the Speech and Occupational therapists with activities to help improve fine motor or speech concerns.
The Sensory room is a space where children can explore different sensations that challenge their sensory system. Our underwater themed room offers a bubble tube, cozy corner, fibre optic lights, soothing lights and sounds, as well as aromatherapy. This room is sure to stimulate your child's senses while keeping them relaxed.
Therapy Services
Occupational Therapy
Our dedicated occupational therapists help your child achieve independence in various aspects of their daily lives. We facilitate learning, play and self-care skills by improving their sensory, fine motor, behavioral and visual perception skills in a fun and caring environment.
Occupational Therapy may be appropriate if your child has difficulty with:
Writing
Upper body and hand strength
Play activities
Dressing
Hygiene skills
Feeding
Fine motor skills
Visual perceptual skills
Visual motor integration
Educational and cognitive skills
Sensory processing
Physical Therapy
Our caring physical therapists work gently but effectively to acquire maximum functional mobility in children with disabilities or injuries. Our team utilizes one-on-one techniques to address gross motor deficits in walking, balance, strength, range of motion and safety in a nurturing and interactive environment.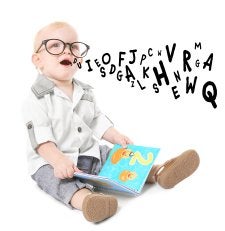 Physical Therapy may be appropriate if your child has difficulty with:
Range of motion
Walking
Balance and coordination
Strength and endurance
Bony deformities
Participating in age-appropriate gross motor skills
Injuries due to sports or orthopedic conditions
Asymmetrical head or neck position
Adaptive equipment and orthotics
Pain management
Speech Therapy
Our innovative speech therapists address the needs of children with language, articulation/phonological, voice, fluency, and/or swallowing disorders.
Speech Therapy may be appropriate if your child has difficulty with:
Feeding and swallowing
Stuttering
Learning to communicate with others
Learning to express themselves
Production of sounds/articulation
Social Skills
Understanding others/receptive language
Using complete sentences
Voice
Insurances Accepted
Self – Pay
Medicaid
Any Private Insurance with Out of Network benefits
FAQ's –
All therapies require a referral from your physician, once the referral is received we can evaluate your child for the type and duration of therapy they need.
One of our therapists will perform standardized testing, make clinical observations, and conduct a parent interview to identify your child's current level of functioning in the areas of concern.
My child has therapy at school, can he/she have therapy at DKT?
Yes, children can qualify to have therapy performed in school as well as outpatient. Also, if your child did not qualify for service at school they may qualify for outpatient therapy.
How long does therapy take?
Our therapists will determine the length and duration of your child's therapy upon evaluation as well as, every 3-6 months upon re-evaluation. Typically, a therapy session will last 30-45 minutes and can be 1, 2, or 3 times per week. The therapist will discuss this with you and ensure that all parties are agreeable and committed.