Houston's Provider of In-Home Occupational Therapy for Kids
Consider Pediatric Occupational Therapy from Daisy Kids Care
Occupational therapy can be used to treat a slew of childhood disorders and conditions. If your child struggles with the sensory, motor, or learning impairments, occupational therapy for kids can help! Daisy Kids Care in Houston, TX provides in-home pediatric occupational therapy to get your child's development back on track. We serve Houston and the following surrounding communities: Tomball, Cypress, Katy, Spring, Magnolia, Humble, Conroe, Sugarland, and The Woodlands.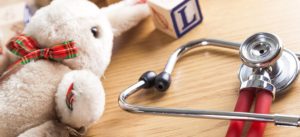 What is Occupational Therapy for Children? 
Occupational therapy is a treatment method used for many kinds of disorders and conditions. Generally speaking, the goal of pediatric occupational therapy is to increase independence in children with developmental delays. Children who have trouble feeding themselves or struggle with a physical impairment often benefit from occupational therapy for kids. In short, this set of treatments teaches children how to adapt to their circumstances. When you choose Daisy Kids Care, your children can take full advantage of occupational therapy from the comfort of your Houston, TX home.
Occupational Therapy to Improve Children's Motor Skills
Occupational therapy addresses a wide range of disabilities and can be tailored to meet the specific needs of each child. There are plenty of warning signs to look for in your children, especially pertaining to movement and motor skills. If you notice any of the following issues, call Daisy Kids Care for an occupational therapy house call in Houston:
Poor fine motor skills: Children use fine motor skills for anything requiring control and dexterity. Those who aren't developing adequate fine motor skills may have trouble holding a pencil, closing buttons on a coat, writing, or drawing. If you haven't noticed any of these problems, make sure to look for signs your child is avoiding activities that use fine motor skills.
Poor gross motor skills: Another sign of needing occupational therapy for children is trouble with gross motor skills. These movements utilize major muscle groups and control balance, strength, and endurance. Exceptionally clumsy children may be behind in their gross motor skills, or they may struggle using stairways. Other signs of poor gross motor skills include difficulty understanding left and right, fear of jumping or leaving the ground, and lack of coordination.
Daisy Kids Care Helps Address Sensory Issues in Kids 
Treatment with pediatric occupational therapy is also beneficial for children with sensory issues, such as vision impairment and sensory processing. The team at Daisy Kids Care in Houston is well-versed on the different warning signs something is amiss with your child's senses. Schedule in-home occupational therapy for kids if you observe any of the following:
Problems with visual processing: Your child may have trouble with visual processing if they struggle to recognize or copy letters or have difficulty keeping their place while reading.
Delays in oral sensory skills: Signs your child hasn't developed oral motor and sensory skills properly include excessive drooling, trouble drinking from a cup or straw, picky eating, and abnormal chewing practices.
Oversensitivity: Children may need occupational therapy if they're overly sensitive to sounds, smells, and touch. Oversensitive children might have abnormally high pain tolerance, heightened emotions, trouble concentrating, and inability to sit still.
A Possible Solution for Delayed Social Development 
Have you noticed your child has poor social skills and trouble in school? Daisy Kids Care may have a solution. Occupational therapy for kids is designed to help children better their social skills as well as overcome learning challenges other than the physically noticeable ones. Common problems we could help improve with occupational therapy in Houston include:
Trouble adapting to a new place
Hyper-focus on one subject
Inability to concentrate or follow directions
Difficulty retaining new information
Low impulse control
Treating Health & Behavior Issues with Occupational Therapy
Because occupational therapy's uses vary greatly, it's no surprise the treatment methods are so numerous. Depending on what problems your child struggles with, an experienced occupational therapist from Daisy Kids Care will work to create an individualized treatment regimen. We'll visit your Houston-area home and work with your child to improve motor skills, address behavioral issues, and help with balance and coordination. Ask our team of therapists what kinds of treatments will be most effective for your child's circumstances.
Try Our In-Home Occupational Therapy Services Today! 
Are you ready to schedule an occupational therapy appointment, but aren't sold on our in-home services? Don't worry—Daisy Kids Care also runs a pediatric therapy clinic in Houston, TX to best serve the community. Whether you'd prefer occupational therapy to take place in the comfort of your home or our conveniently-located clinic, we're excited to help you and your child. Contact us today.
Why Choose Us?
No Wait Lists
Comprehensive Care
Fast & Easy Transitions
One-On-One Patient Care
Locally Family Owned & Operated
Ongoing Quality Monitoring & Improvement