Pediatric Physical Therapy in Houston, TX and Beyond
Exceptional In-Home Physical Therapy from Daisy Kids Care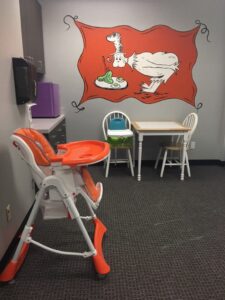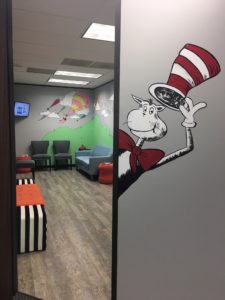 Daisy Kids Care has worked with numerous children and families to develop pediatric physical therapy strategies. In our years of experience, we've realized the need for in-home physical therapy. Often, children are afraid of a new environment, or parents don't have the transportation capabilities to take their children to regular appointments. To meet this need, our physical therapists offer in-home visits where we'll evaluate your child's condition and get started taking steps to improve it. We make house calls throughout the Greater Houston Area, including Tomball, Cypress, Katy, Spring, Magnolia, Humble, Conroe, Sugarland, and The Woodlands. Call us today to learn more about our home care services.
Physical Therapy Makes Movement Easier for Children 
Pediatric physical therapy focuses on treating children with problems moving and completing everyday tasks. Physical therapists address issues arising from injuries, as well as illnesses and health conditions present from birth. During typical in-home physical therapy visits, the team from Daisy Kids Care works to improve mobility, strength, and flexibility, focusing specifically on problem areas. The goal of physical therapy for children is simple: to make life as easy and painless as possible.
What Conditions Can Pediatric Physical Therapy Improve?
We use pediatric therapy methods to address a wide range of conditions. Some children experience a traumatic injury, leaving them with weakened muscles or less mobility. Physical therapy for kids is designed to make movement easier for these children, as well as those struggling with specific illnesses or childhood disorders. Daisy Kids Care has worked with Houston families dealing with the following conditions and more:
Cerebral Palsy
Down Syndrome
Autism
Muscular Dystrophy
Scoliosis
Cystic Fibrosis
Look for Warning Signs of Development Delay 
Although many of the conditions physical therapy addresses are evident from birth, you may not always notice your child needs treatment. Fortunately, the physical therapists at Daisy Kids Care know what to look for when it comes to determining if treatment would improve a child's condition. We'll visit your Houston, TX home and look for the following warning signs:
Muscle weakness
Poor coordination or imbalance
Difficulty using a pencil and other fine motor skills
Poor posture when sitting
Inability to crawl by 12 months
Inability to walk by 18 months
Other developmental delays
Perhaps the clearest sign your child may need physical therapy is a delay in their ability to begin walking. By 18 months, your child should begin taking their first steps. Some children learn to walk by first walking on their tiptoes. This is normal for the first few months of learning to walk, but if this lasts more than six months. Children older than four years who can't climb stairs or keep up with other children their age may also need pediatric physical therapy. If you notice these instances or have further questions, please call your Houston physical therapists at Daisy Kids Care.
Addressing Physical Therapy Needs with In-Home Care
At Daisy Kids Care, we work hard to deliver the highest quality in-home physical therapy for kids in Houston, TX. We tailor our session to each child and create physical therapy strategies to feel like games and not work. When children have fun, they're more likely to stay motivated through a difficult task. Our therapists might teach motor skills with exercise balls, games with lots of running and hopping, or walking on a balance beam. Whatever treatment techniques our Houston physical therapists choose, you can be sure they'll keep your child engaged. We'll even teach you a few methods you can work on with your child between sessions at your home.
Schedule Physical Therapy Sessions for Kids in Houston, TX 
Physical therapy benefits children struggling with a slew of health issues, whether they've been present from birth or the result of a recent injury. Our physical therapists are happy to schedule an in-home appointment in Houston and many surrounding communities. However, if you'd prefer, we also have a pediatric therapy clinic where you can make an appointment. We want you and your child to feel as comfortable as possible throughout their physical therapy sessions. Let us know how we can help—contact our friendly staff today!
Why Choose Us?
No Wait Lists
Comprehensive Care
Fast & Easy Transitions
One-On-One Patient Care
Locally Family Owned & Operated
Ongoing Quality Monitoring & Improvement