Speech Therapy for Kids in the Greater Houston Area
Offering Exceptional In-Home Speech Therapy in Houston
It's hard to understate the importance of speech, especially for children who are just learning to communicate. However, speech disorders are very common among children, and they can cause low social interaction and feelings of isolation in the children struggling with these issues. If you're worried your child isn't developing speech as they should look into pediatric speech therapy. Daisy Kids Care provides in-home speech therapy to children in and around Houston, TX. If you're a resident of Tomball, Cypress, Katy, Spring, Magnolia, Humble, Conroe, Sugarland, or The Woodlands, get in touch with our staff!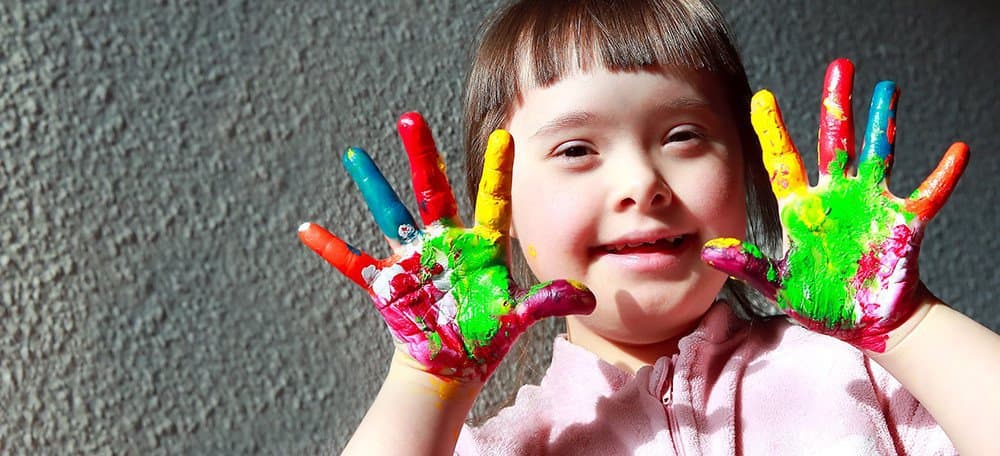 Daisy Kids Care Explains Speech Therapy
Speech therapy is defined as diagnosing and treating speech disorders. In general, we use pediatric speech therapy to improve communication in young children who seem to have difficulty keeping up with the speech development of their peers. In the first phase of speech therapy, speech-language pathologists work to determine what kind of disorder or problem the child has. Common problems include trouble with articulation, fluency, or voice. Besides difficulties with speaking and making sounds, speech-language therapy is also effective at addressing difficulty eating and swallowing as well as excessive drooling. The speech therapists at Daisy Kids Care travel throughout the Greater Houston Area, providing exceptional home services.
Recognize the Signs Your Child Needs Speech Therapy  
How do you know if your child is struggling with a speech disorder and needs pediatric speech therapy? Daisy Kids Care is here to help. There are many observable warning signs a child is having trouble developing speech at the same rate as their peers. If you notice any of the following in your child, call Daisy Kids Care to schedule home care services at your Houston, TX home:
Lack of social interaction: Babies start learning to socialize from a very early age. By three months, most babies start cooing, and by one year, babies should be able to make sounds and babble. If your child seems too quiet and isn't meeting typical milestones, it's time to think about pediatric speech therapy.
Missing gestures: We all talk with our hands from time to time, and young children should too. Children who don't use gesturing to communicate and express themselves might signal a speech disorder.
Struggling with sounds: Some consonant sounds are more challenging than others, especially for young children who are just learning to speak. However, children who have trouble pronouncing simpler sounds like "pa" or "ma" may need speech-language therapy to get their development back on track.
Difficulty with comprehension: By the time a child is two years old, they should be able to understand simple spoken statements and questions. On the flip side, you should be able to interpret what your child is saying. If either of these is a problem, pediatric speech therapy maybe your best option.
Inability to form sentences: By two years old, your toddler should be able to communicate in short sentences. If your child is still struggling with connecting words together, schedule home care services with Daisy Kids Care.
Treating Speech Disorders with Play, Pictures, and More
Daisy Kids Care employs experienced speech-language pathologists who specialize in pediatric speech therapy. When we visit your Houston, TX home for speech therapy, we'll work with your child to improve their communication through play, books, and pictures. In another effort to promote language development, our therapists always model correct pronunciation for children to mimic. We'll even present parents with strategies and methods to use for continuing therapy after we leave. However, please be aware no form of speech therapy for kids is a cure-all. Pediatric speech therapy isn't a one-and-done appointment; it's a month- or years-long process. Even as you schedule your final session of home speech-language therapy, your child will still need to work through underlying issues. Speech therapy is simply a way to give parents and children the tools to cope with a speech disorder.
Call for In-Home Speech Therapy or Visit Our Clinic 
At Daisy Kids Care, we're proud to offer in-home speech therapy for kids in Houston, TX, and beyond. However, we also understand home care isn't for everyone. If you'd feel more comfortable, you can also schedule an appointment with our pediatric therapy clinic. We work hard to create an atmosphere where children feel comfortable. Contact us to learn more about our home care services or clinic.
Why Choose Us?
No Wait Lists
Comprehensive Care
Fast & Easy Transitions
One-On-One Patient Care
Locally Family Owned & Operated
Ongoing Quality Monitoring & Improvement